We are passionate about our florals. We're bringing urban sophistication to South Surrey. Explore our selection of florals - from locally grown and imported varieties, all chosen for their freshness and quality.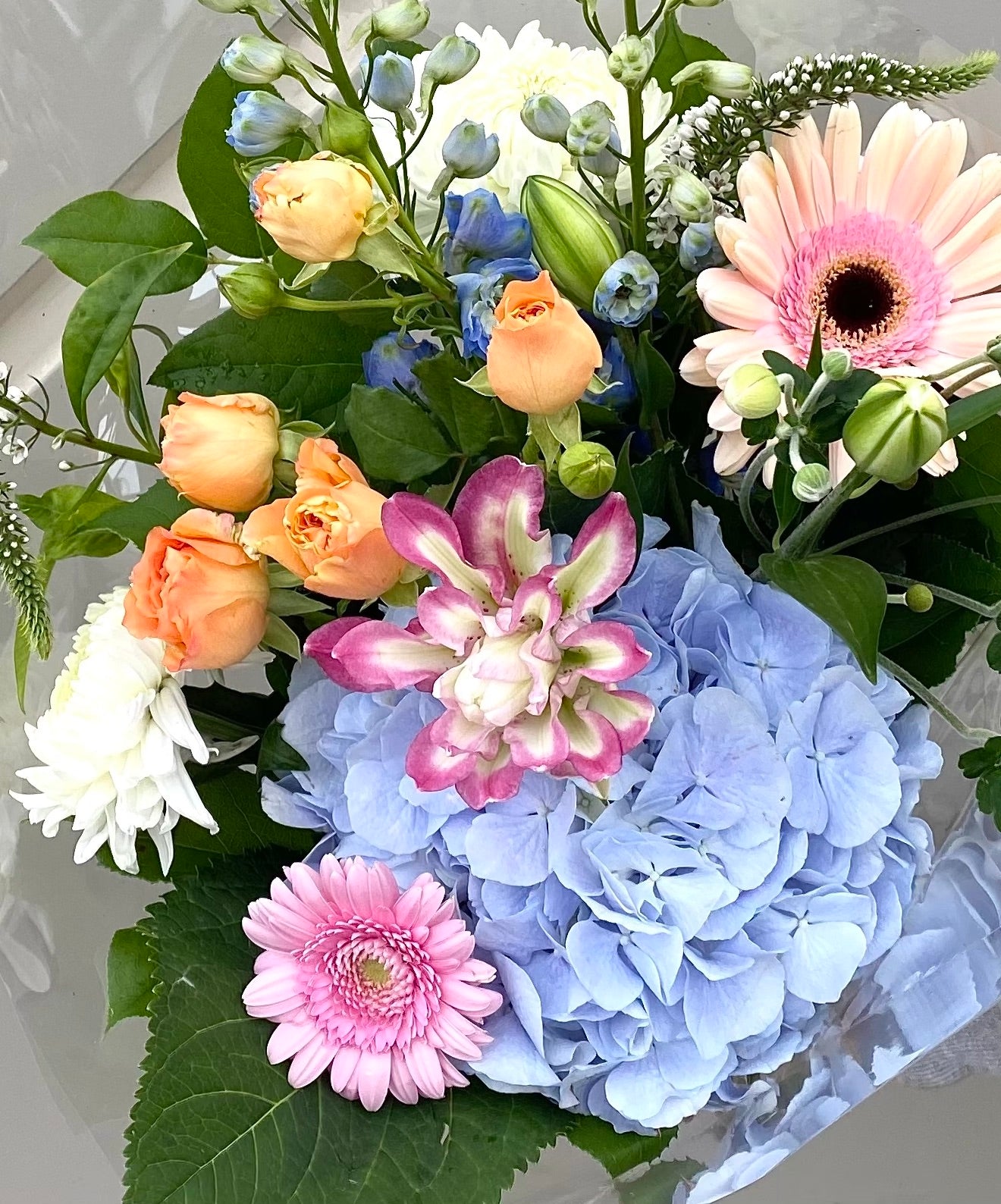 Flower Subscription
Sign up for our weekly floral delivery subscription! The perfect gift for a loved one or to brighten up your home or office.
Sign up
*****

Lydia did a stunning job on my wedding flowers and it exceeded EVERY expectation I could possibly have. When I got to see the flowers in person for the first time, I was in tears... I couldn't believe how she could possibly design exactly what I'd been looking to have without knowing me in person... I know that Lydia designed the flowers with my taste in mind, but it was the MOST BEAUTIFUL one I have ever seen in my life, and I was so blessed that it was for my wedding day. We received so many compliments for our flowers. Not only the guests, but the restaurant manager, photographer, and those who work with weddings a lot. I'm still amazed by how beautiful the flowers are even till today. Will definitely 100% recommend Lydia to my friends for her flowers in the future!!

- U.C

*****

Lydia was wonderful to work with. She created my bridal bouquet, bridesmaids' bouquets, groomsman boutonnieres, and family boutonnieres and pin-on corsages for my July 2022 wedding. As my mum and her friend were making all the centrepieces, arch, and other floral pieces for the ceremony and reception, we were all able to work together to create a harmonious look between all the components with the colour palette I wanted. The flowers looked stunning, held up in the heat, photographed beautifully, and lasted amazingly well. Her communication and service were great, and I'm glad we trusted her with such an important piece of our very special day. Highly recommended!

- Michelle H.

*****

Thanks so much for the flowers today! Everything looked amazing.
You made a wonderful job!

- Mariana P.


*****

Thanks for the lovely bouquet. She loved it! Also it was a pleasure to work with Lydia as she was very helpful and listened to what I felt I needed. A great experience all around!

- Murray B.